Believe In Yourself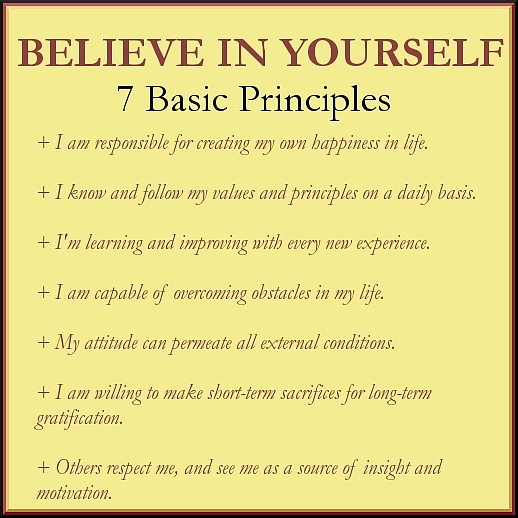 If you give a part of yourself to life,
the part you receive back will be so much greater.

Never regret the past, but learn by it.

Never lose sight of your dreams;
a person who can dream will always have hope.

Believe in yourself;
if you do, everyone else will.

You have the ability to accomplish anything,
but never do it at someone else's expense.
If you can go through life loving others,
you will have achieved the greatest success of all.
Posting Disclaimer Notice:
This posting is not my own creation collection. My effort is copy paste only. I got it from internet posted by someone else. I'm just saving some time for you to avoid searching everywhere. I'm not violating any copy rights law or not any illegal action which I'm not supposed to do. If anything is against law please notify me so that it can be removed.