Tips Mempercantik dan Menyehatkan Kaki Anda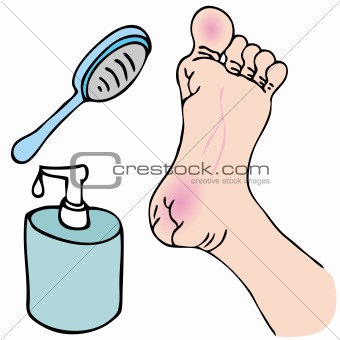 ANDA menghabiskan berjam-jam di depan cermin mengagumi wajah. Lalu berpikir bagaimana membuatnya senantiasa indah. Tapi sudahkan Anda berikan perhatian ke bagian lain dari tubuh seperti kaki? Daerah ini sering diabaikan.
Nah, berikut ini tips sehat mempercantik kaki seperti dilansir the Times of India:


Saat mandi gosokkan kaki dengan sabun untuk membersihkan kotoran dan bakteri yang menumpuk

Bersihkan kaki setiap kali melepas alas kaki agar tetap terjaga kelembapannya.

Jika tumit pecah dan kotor, lakukan pedikur rumah setidaknya sekali dalam dua minggu. Caranya rendam kaki dalam air hangat dengan kristal garam. Kemudian gosok telapak kaki dengan batu apung.

Untuk tumit yang sering pecah-pecah, kenakan kaus kaku pada malam hari setelah membersihkan dan melembapkan kaki dengan produk pelembab.

Jaga kebersihan kuku dengan memotongnya.

Pakai ukuran sepatu yang nyaman dan sesuai ukuran. Sepatu ketat menyebabkan kram kaki.

Untuk menjaga kelembutan daerah tumit, gunakan kombinasi olesan minyak kelapa, minyak wijen dan minyak jarak di malam hari.
Posting Disclaimer Notice:
This posting is not my own creation collection. My effort is copy paste only. I got it from internet posted by someone else. I'm just saving some time for you to avoid searching everywhere. I'm not violating any copy rights law or not any illegal action which I'm not supposed to do. If anything is against law please notify me so that it can be removed.